I am trying to do my best and write more than once a week! This week has been a bit calmer workwise. Earlier this week we took some of our MI coworkers to Café Ibérico. Of course we had fun. I can sangría til the cows come home as they say. Last night we took advantage that
Rob
had free passes to go see
Domino
starring
Kira Knightley
.

Normally I don't care at all for these type of action flicks, but there is something cool about seeing a bad-ass chick on the big screen. It was good, very entertaining and I loved the photography, the colors were so rich and saturated. Though we almost didn't make it because it was pouring out and Tracy and I hauled ass looking for a cab. After a half an hour, we gave up and took the Red line. We made it (barely) and enjoyed a nice dinner afterward. Oh how I'll miss thee Tracy. Hey that rhymes! Eat your hearts out J.J. Fad!


Not much else is going on. I am excited however for this Saturday as my Milwaukee Sister and I are going shopping to IKEA! Sista M is letting me help decorate his new apartment! I can't wait. As I've mentioned time and time again my inner interior decorator is always ready and willing.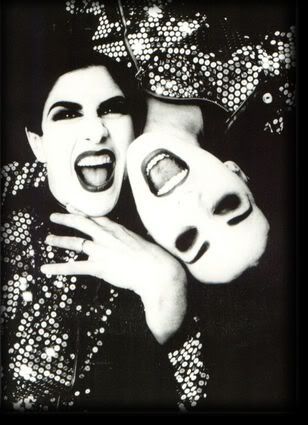 I have been a CD whore since I got back to Chicago and have ordered countless CDs used online, etc. I am on a huge Shakespear's Sister kick of late. Don't know why. I did find 2 of their CDs @ Flipside in MI and last night bought another import @ the Virgin Megastore. Plus I think it has to do w/ the fact that Sibhan Fahey was and is my favorite Bananarama member (she's pictured on the right) :)


I must get back to work. Ta-ta everyone!