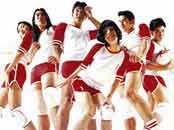 So the
Thanksgiving
weekend was relaxing and much needed. We went over to Rob's mom's house and there were people galore, drank some stiff Squirts & Tequila that his mom kept making me, and ate some
GOOD
food! I rented
The Iron Ladies
, parts 1 &2. I am always going on and on about this movie so I rented the first one so Rob could see it and I wanted to see the second one. Hilarious! If you have never seen this movie, get it. It's from Thaliand and it's based on the true story of a volleyball team made up mostly of gay men. After seeing it again I must say I've developed a crush on the token straight guy on the team played by the hunky
Jesdaporn Pholdee
. But my favorite character is
Jung
(played by
Chaicharn Numpulsawasdi
). You can't get any flamier.

Friday I ran around doing errands. Got some free moving boxes off of craigslist.org, went to Target, mailed off a bunch of crap I sold on ebay, etc. I also started packing. Packed all my CDs (I have over 1,500) and all our VHS tapes. Of course Saturday night was the Ely Guerra concert. It was my 6th time seeing her live and every time I see her she just blows me away. We ran into Emilio and some of his friends and they let us skip them in line. Thank you! Below is my favorite picture I took (I took over 100). I'm on a no-flash kick lately, I like the saturated colors a lot. Hope you like...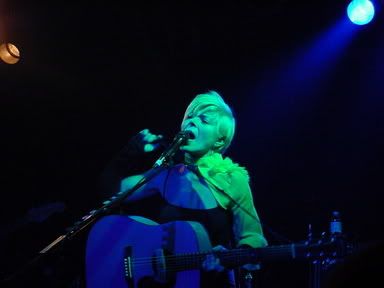 Sunday we stopped at Maxwell Street to get Huarraches, as it's become our tradition now. While we were buying churros (ok so they don't have the healthiest foods there) I saw this man w/ a small black puppy. Being the childless one I am, I ran over and asked if I could pet it. Well...he pulls the puppy out and is like I am selling it. OMG my heart almost broke. It was the cutest thing, black and white. Turns out it was a maltese (the kind I am hoping to get) and it was a girl! So he let's me hold it, I turned to mush. He was like She's $400, the last one of the litter. I so wanted to run to the ATM then and there, but realistically we can't do it til after we move in. I kept telling Rob over and over that I had held a baby. I call dogs babies. Don't ask me why. Rob thinks it's cute.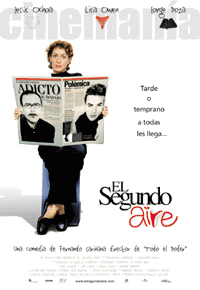 Also forgot to mention we watched El Segundo Aire, a Mexican comedy. I enjoyed it alot. It's a light hearted comedy and highly enjoyable. So with that said, is Jesus Ochoa the new María Rojo? Remember how she was literally in EVERY Mexican movie made during the 1980s and early 1990s. Jesus is basically in every Mexican film since Amores Perros.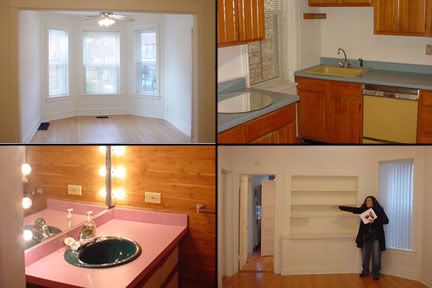 So you by now know that we got the apartment in Logan Square. I am so excited. We sign our lease today. I want to give a big thank you to Janet for helping us find it. Above are some pics I took of the place initially. You can see the kitchen, bathroom, living room and dining room (that's Janet standing there). I am so excited about moving, not having to live in trashy Bridgeport anymore. Rent was cheap, but so were the people. To celebrate Rob and I are gonna have a last hurrah at Pancho Pistola's (the only good thing in Bridgeport). As my friend Cutie used to say about dining there...I can feel the succulant carne asada on my lips.... That's all for now. Take care everyone!