I've been meaning to update my blog all week but I've been too busy at work! Uff! Just wanted to let you all know how the
Amanda Miguel
show went! Fabulous! Bitch is fierce! It seems like we waited forever for the damn show to start, much to our sore legs discontent, but once she came out, it was sooooo worth it! We snuck in our camera and I was able to take a few pics. Here's one of my faves: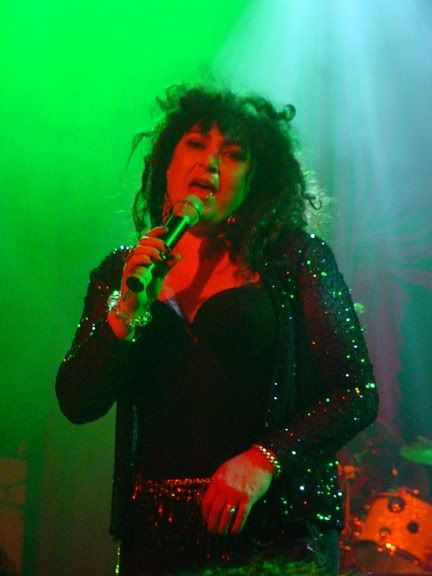 The crowd was a blast. 1/2 queens, obviously there to see Amanda, 1/2 housewives there to see Diego Verdaguer. What a show! They took turns for the most part, but it was obvious who the star of the night was. She gave a great performance, and her voice was fierce in person! She did a lot of fan faves including El gato y yo! Woo hoo! After the show was over we found out that for a measly $20 you could obtain a VIP pass and meet Amanda & Diego after the show!


It was so cool to meet them. You should have seen the look on my boo boo's face when he was talking to one of his divas. Needless to say it was worth the long wait.


What's everyone up to this weekend? We are heading to a party in our old hood. Tomorrow night I am having over a few of the gals I work w/ for a pizza/movie night. Fun! Here's hoping I get drunk on cheap wine!


I've been meaning to post a pic of one of my fave hunks, but I've been to busy to do that as well. Mexican soap hottie Valentino Lanus! Grrr! Can I have a moment to myself???!!!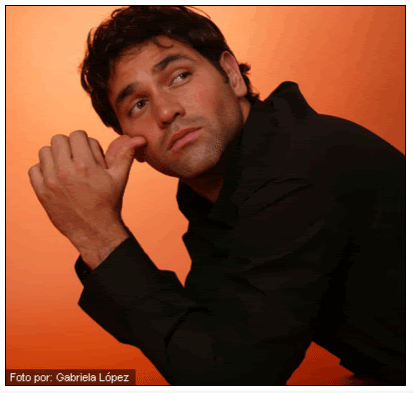 So being that I live in Chicago everybody and their momma is going on and on about the Sox winning the world series. Like I give a shit! I can't help but have a slight crush on their coach! He's a sexy guy!


Ozzie Guillen...grrr! He's Venezuelan. Double grrr.


I will try my best and post more often next week! BTW I've added some new links to my favorite blogs sectoin. Check 'em out!


me.