I am in
Tiffany heaven
right now. Her new album was just released this past Tuesday and I can't not begin to express how much I love it!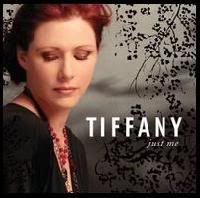 What a beautiful effort. Don't get me wrong I like DUST OFF AND DANCE, but I feel this is truly the proper follow-up to 1999's THE COLOR OF SILENCE. Dare I say it...I think I like this better than TCOS (
ok so it's a little early to proclaim this...but I'm just elated right now
).
Her voice is just amazing throughout and the songs are very touching. I have several immediate favorites:
Hiding Behind The Face
Streets Of Gold
Be Alright
Calling Out Your Name
But I think my fave is
This Love
. And I adore
Feels Like Love
the first single. Check out this performance from an in-store she did this past Tuesday at the Virgin Megastore in West Hollywood, CA:
Her vocals are amazing! Again what a great album. Congrats to Tiffany and all those involved w/ this amazing new effort! If anyone is interested in purchasing this or hearing samples check out her
label's site
or you can purchase it on amazon.com or cduniverse.com or itunes.