So today is St. Patrick's Day, but I've decided from now on Feb. 17 will be Sista M Day!! If you haven't guessed it by now, it's my Milwaukee Sister's Bday! We are gonna go out Sat. to celebrate and get Trashy Kathy! Happy birthday Sista M! May Toy be with you on your special day :)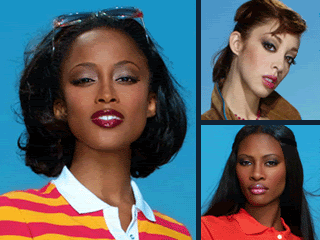 America's Next Top Model is so good right now! With that one broad fainting last night *thud* and the wrestler revealing she's bi (aka a lesbian)! Gasp! Shock! Horror! Duh is more like it. Anyhoo...last night's pics were fabu. I have to say based on last night's photos my top 3 are Keenyah (love her since ep. 1!!), Lluvy (she has the most unique face of all the contestants) and Tiffany (she looks gorgeous w/ her extensions, reminds me a bit of Naomi Campbell). This season is gonna be good!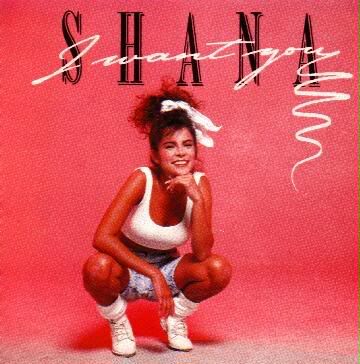 Anyhoo, I've been on such a freestyle kick lately. I just love it. It's so campy and so awful. I was hoping to locate a copy of Shana's debut I Want You. But it goes for a ridiculous amount on amazon.com!! $80 is the asking price. Holy shit Batman! This genre is gonna make me poorer than I already am. Lol...like that's possible. Turns out this gal is now doing country music and living here in Chicago! How fun! Maybe we'll stalk her and force her to sing I want you, I want you so bad I need you.... Thanks to the lovlies at SayHey! I was able to download the entire album!! What would I do w/out them??


Before I leave I had to share this w/ you all. My twin blog forwarded this to me and I was laughing so hard and loud here at the office that my coworkers came over to see what all the fuss was about. It's funny, wrong?, but so true. I've seen so many chaches (aka cholas) throughought this city sporting the Sharpie Brows...