What a weekend! I feel like I got no sleep whatsoever. I guess I am just spoiled by sleeping in on weekends, and this weekend there was
NONE
of that :( Friday was über long because I had to be in for an 8:30 meeting, which meant I really had to be in at 8am to set up. So I got in at 7:45, needless to say it didn't end up starting until after 10!!! I was annoyed. Needless to say the day was VERY LONG. I was supposed to go to a Fangoria fan gathering but that fell through. Kinda for the best because I was super tired and I had to clean our house.

Saturday my friend Juan from Milwaukee and his boyfriend Matt came to visit, so I had to have the house clean for their arrival. I dropped them off downtown to do some shopping and then Emilio came to pick me up to go to the Sara Valenzuela in-store @ Tower. We were the first ones there. We were fortunate enough to be the first ones to meet Sara. She was super sweet and we even joked around that we must be related. She signed my cd's (I brought all my old La Dosis cd's along). She gave a great mini performance. There was a nice turnout and like I said she was super sweet. If you haven't already get her debut CD. It's wonderful! A nice mix of electronic & rock. Here are some pics from the in-store including my picture w/ la prima.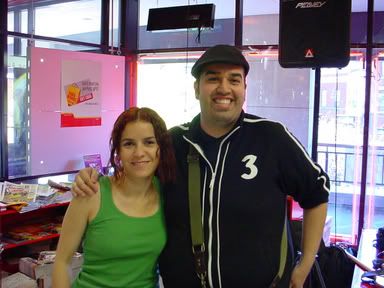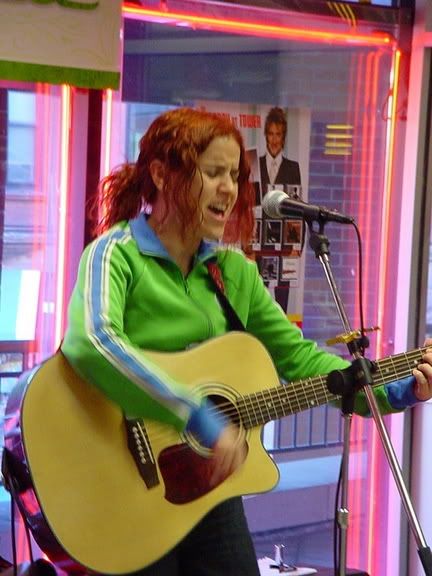 So Saturday evening we stayed in and watched the 1979 classic La Ilegal starring Rob's favorite campy Mexican broad, Lucía Méndez. The movie was very telenovela about a woman's revenge on her lover after his wife has her deported and she attempts to reclaim her newborn son. The funniest part had to have been when Lucía's character gets a job as a go-go dancer and she dances for the patrons to a song where she repeats: Who wants to buy? Who wants to buy my apples tonight?. The funniest thing was she was dancing really slutty carrying a basket of apples. OMG! We could not stop laughing and could not stop singing this song! It was hilarious, hence the title of today's post.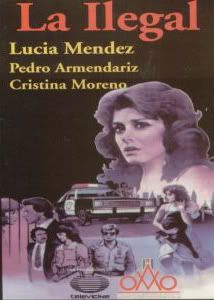 Sunday morning I had to be up early as I had to go into the office for a few hours. So I stayed until noon and then picked up my Milwaukee Sister to head over to Radio Arte were Fangoria were going to be signing autographs!! After some confusion, Rob was able to meet up w/ us. I had previously met Alaska during their last show here in Chicago, but I wanted to meet her again. Come on, she's my diva! My blog is named after an Alaska y Dinarama song, and my username is a reference to her character Bom from Pepi, Luci, Bom.... After her interview they let us in from the cold as we got to get some autographs. The funniest thing was she signed my DVD copy of Pepi, Luci, Bom... w/ the following: Joe, una golden shower, Bom! LOL! She signed her name as well, and my copies of Una temporada en el infierno & Arquitectura Efímera. Rob had her sign the Mexican edition of No es pecado and she signed it for the both of us :) Here is la foto del recuerdo of us w/ the Mexican Acid Queen herself...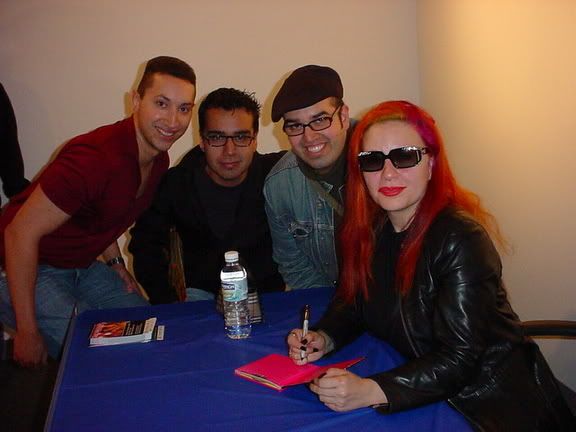 We were also lucky enough to meet Nacho Canut, Alaska's musical partner in crime, outside the radio station. After the meet & greet, we headed over to Sista M's fierce new apartment, w/ the intention of going to Greektown to get the new Anna Vissi CD but by the time we finally left the CD store was closed! We ended up getting to the Metro @ 6pm. Like the loser I am I was the first person in line! After freezing our asses off for awhile, they finally let us in I was smack dab in the middle in the front row!! Sara Valenzuela did a great set and even did Paraiso by La Dosis! After a very quick intermission, the lights dimmed and it was on...I think I wet myself from the excitement. I can't even describe how great it was. Alaska just works it on stage and the band were awesome!!! The setlist was awesome. I don't even know what to say about it. The show was just over an hour and a half. They did 2 encores. As a special treat the closed w/ ¿A quién le importa?, a song that Alaska said they only do at Gay Pride, but as she said any day can be Gay Pride. I took over 160 pictures and will share them later, but in the meantime here are a few of my faves: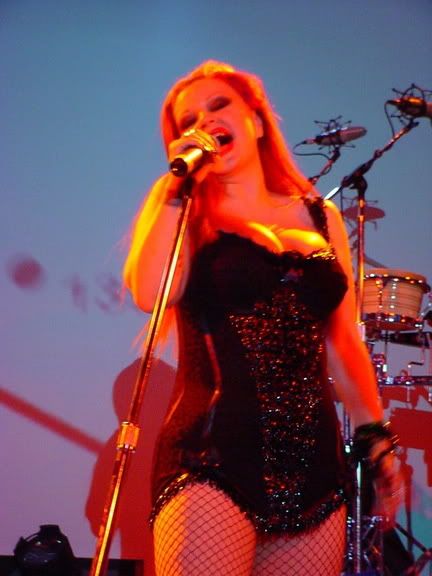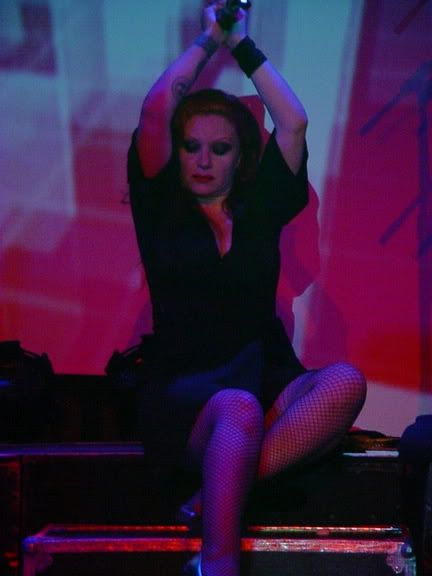 Thanks to Radio Arte for brining my diva back again :) It was a night to not be forgotten. Also I have to say it was so cool to meet other fans. Eddie and I thought we were the only ones. I met some nice fans that flew in from Texas & California to be at the show. This week is gonna be über busy so I decided to do a rather long post today. Take care everyone!!