So last night
Rob
notices that there is a car parked outside w/ a dog in it. Turns out the car had been sitting there for 4-5 hours! What kind of sick fuck would do that? Naturally I called 311 (Non-Emergency) and filed a complaint w/ the Animal Cruelty division. Fortunately they sent a squad car out, and some guy came out claiming the car was his. What a dipshit! About 20 minutes later he returned to the car w/ a woman and they let the dog out. I am sorry but that just makes me sooooo mad. I was gonna go out and say something when the cops showed up, but had second thoughts. I can't even leave
Chus
in the car for more than 1 minute w/out feeling guilty. Some people, I tell ya!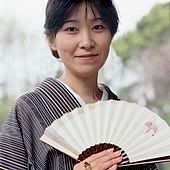 So any of you remember a commercial from the 80s about a skin cream called MOTHER OF PEARL?? I don't know why I find it so amusing to this day. There was this 60+ year old woman w/ a thick accent and she said something along the lines of this: Do you ever wonder why Asian woman look so youthfull? We have ancient secret, now we share w/ you. Mother of Pearl....blah blah blah. OMG! It was so un-PC!!! I've asked a few of my friends if they remember it, some say yes and others stare in disbelief. Certainly the commercial must be on line somewhere? Hmmm...I'll investigate and let you all know.


I've been able to catch up on my America's Next Top Model. I am so glad that Cassandra left! She was such a whiney bitch! Oh they want to cut more of my hair off...boo hoo. They need to get rid of the lesbo, she's so one-dimensional. Even though I think she's cocky as fuck, Lisa probably has a good chance. I also really like Coryn, Bre, and Nik. Now if only Tyra would finally release her trashy album. SHAKE YOUR BODY was fierce!


Before I leave you...the love of my life, aka Rob has taken the plunge and started his own blog! Check it out...An Honary Spanish Diva, I am. Due to his musical obsession w/ menopausal broads, I think the title is quite appropriate.


I must leave. I have a 9am meeting and want to actually show up on time! Ta-ta!