It's Sunday and I rarely post! But I figure...why the hell not? Today is one of my favorite singers birthdays.
Stephanie Salas
, so everyone celebrate by listening to
Ave María
in high rotation...
I'm a big dork and run a
yahoo group for her
. Loser I know.
So I was going through some old boxes not to long ago and look what I found.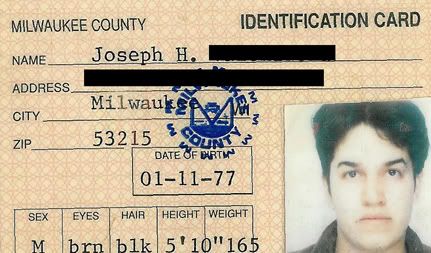 This is my Milwaukee County ID from when I was 16! LOL! Look at my hair! I had hair! LOL! I totally lied about my weight back then as well. I thought it was amusing and decided to share it with you.
I'm skipping my video for today as I have to get ready. We're going to my
suegra's
today as she invited us over for dinner! Yummy...
pozole
:) Tootles!