Who was your
first crush
? My first crush ever was:

LYNDA CARTER! GASP! A girl! I was obsessed w/ Wonder Woman as a kid. But then there was my first gay crush: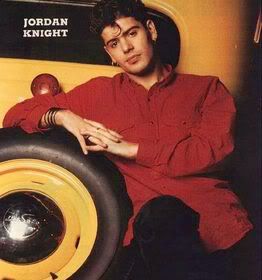 JORDAN KNIGHT!!! OMG I was soooooo in love with him. Even though back then I thought he was cool and I wanted to be like him. But for some odd reason I had scrapbooks full of his pics! LOL. I think my fave was of him working out, shirtless might I add, in SuperTeen! I did see him when he had his brief comeback in '99 @ a radio station event. OMG he was so hot! I was screaming like a 12 year old! I like him now too as he's gotten beefier. Grrr.


Speaking of crushes I have to admit that I have developed a blog crush on EL HUEVO. I don't know what it is about him but I just think he's so darn sexy! He's not even really cute or anything, but there's something about him. I think it's cause he's just so straight. Us gay boys have a thing for straight boys. Don't we? I just love his sense of humor and his writing is excellent. Plus you have to find out why he won the Mr Kinky award. Excuse me while I have a moment.


BTW do any of you know of any good blog template websites? I know as a graphic designer I should really have a kick ass blog, but web design was never my strong point. Anyone willing to help me out even? Leave me a comment please.


ME.