Sorry for the lack of updates. I've been *gasp* busy at work! Last friday my
twin blogger
and I had lunch! It was a blast as always. We had a lovely time and a laugh attack to boot! I think my stomach still hurts from laughing so hard. Poor kid!

Rob and I went out for dinner after work. It was nice. We went to Thai Lagoon in Bucktown. Yummy food, and they have sushi on weekends. After dinner we went out for drinks w/ my Milwaukee Sister and his friend from out of town. It was nice to be out but I must admit I was rather somber, since I had just found out earlier that my friend at work had lost her twins. She was 5 months along. So sad.


Needless to say the rest of the weekend was rather mellow. I had a pleasant surprise from Rob. He bought the DVD set of Rubi for us! OMG I am sooooo addicted!!!


It's so good. His only reason for buying it is because it's a remake of Teresa starring our obsession Salma Hayek. God knows when and if they are ever going to release that on DVD. So in the meantime this will do. It's bascially a condensed version which is good because u have NO commercials, and u only have to watch the opening credits once. But the best part...Eduardo Santamarina!!! Grrr...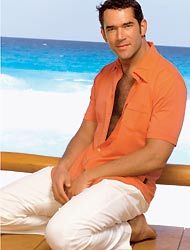 So you all know what tomorrow is right??? It's the DVD release of Teen Witch!!!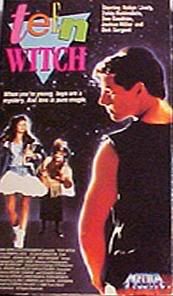 Awwww yeah!!! I can't wait. Hey twin blogger maybe we should have a viewing this weekend? Hmmm....anyhoo to celebrate my excitement here is one of the many fine muscial numbers from this forgotten teen classic. It's my fave, and what a hoot! 'Cause I'm hot! And you're not...so take that!


I've been to tell you all this since last week but I haven't had a chance, Fangoria are going to perform in Chicago on October 15 at the Metro!!!! I am sooooooooooooooooooo excited!!!! The last time they were here was about 3 years ago at the Empty Bottle. Not sure when tickets go on sale or anything, but this was confirmed by their management after a posting on a fangoria message board. I'm assuming Radio Arte is bringing them again. I'll be there w/ bells on in the front row! For those of you in Chicago you should really try and see them. They are awesome! You'll all find out why Alaska is my diva :) Ta ta for now!