Have you ever had a sex dream about a celebrity? I am sure we all have. But do you remember your first?
Who took your dream virginity?
I don't remember how old I was, but I do remember I was in high school and the taker of my dream virginity...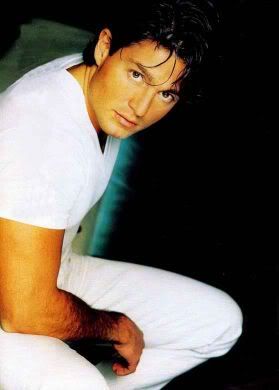 Fernando Colunga
! Grrrrr! I don't remember much of how I ended up w/ him, all I remember was he was ponding my mangina on the bathroom floor at the local swiming pool! Hot!
I've had a crush on him ever since. Even though he's a little too chiseled now, and I'm not digging the über tan. I'd still do him.