I'd just like to take a moment and say...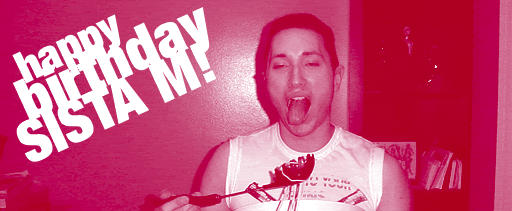 My
Milwaukee Sister
is the
fiercest bitch I know
! It's so funny how we knew one another while living in that shithole, I mean our hometown, via mutual friends but it wasn't until we were both living here in Chicago that we realized how fierece one another was and quickly became sistas! So to all you out there in blog land, don't think of today as St. Patrick's Day, think of today is Sista M Day! To you on your special day, I dedicate the following:
In the words of
Debbie Deb
,
Lookout weekend here we come!
. Love ya!
xoxo