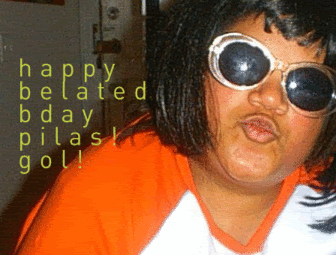 First things first...a very Happy Belated Birthday to my Patty Cakes! Gol! Blame my mind not my heart :) Since Meiver posted this picture already, and since it was taken at my old apartment when Patty came to visit...why not?? Love ya! Remember Ramiro???


To continue w/ the birthday wishes, I have to send a special one to my favorite GUARRA, ¡Felicidades Jorge!. Not even sure if he'll see this, but I know someone who will. Please be kind w/ your comments, I was tore up! Lol...


Word has it that we'll be going out on Saturday to celebrate. Fun! Guess who's coming to visit??? None other than Slutty Butt herself, Kelly!!! Oooohhhh....she and weenie are supposed to come over Friday, so I am sure I'll have some stories for you all. And since I know Kelly reads this everyday, I just want to say Lifer! Lifer! What are water sports?.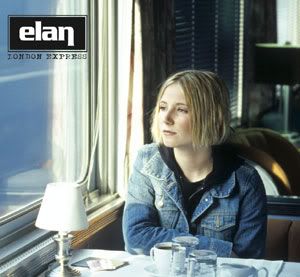 Great news everyone...you can know purchase Elan's new release London Express via itunes. I am so tempted to buy it, but I have instead opted to order it through her official store. FYI, this is available in the US and Europe itunes! Buy it now, as well as her debut Street Child. Find out what all my fussing is about for yourselves.


For today's song check out Spain's Chico y Chica, a hot electroclash duo en español. They have some killer songs, and they can all be downloaded for free from their website, but I thought I'd share one here for you all first. Here is Te van a matar. I also highly recommend Lady Olé. TA TA!