Our dinner at Café Ibérico was yummy! Sangría...yummy! The weekend was pretty mellow. Why are they so short? Sunday rolls around and I dread going into the office the next day. Oh well. We found some killer finds at Maxwell Street on Sunday. Did you know that
Brenda K. Starr
recorded an album before her 1987 self-titled MCA release? Neither did I! I found it at Maxwell Street, and I love it! It's super trashy dance. I'll have to share some of the songs soon. Apparently it goes for $$$, but I can't part w/ it. Plus it was in mint condition and even came w/ a biography, so it's safe to say it was a promo copy. Woo hoo!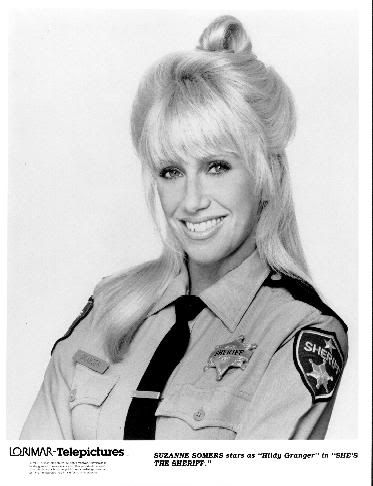 Do you guys remember this show?? She's The Sheriff was a bad 80s show I used to love as a kid. I don't really remember what it was about other than Suzanne Somers was the sherrif in some small town. I found this picture and had to post.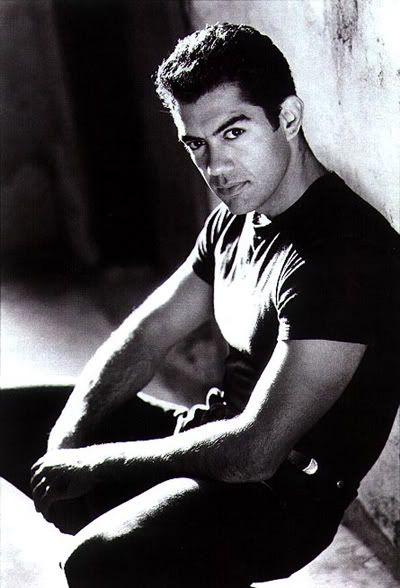 So my Denise López cd was deemed lost in the mail. I am so pissed!! I think I get off on finding these old acts and trying to track down their long out-of-print releases at reasonable prices. Uff! Did you ever see the video for her freestyle jam Sayin' Sorry (Don't Make It Right)?? Well if you have you may have noticed the hunk in the video is none other than a young Carlos Gómez. Grrr!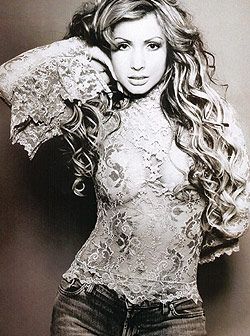 I just found out my favorite awful actress turned singer, Paty Navidad, is finally releasing a new album! She's awful but I love her. She's hot! Now I must get that darn Ninel Conde cd before it gets really $$ and hard to find.


I splurged and bought a bootleg Alaska y Dinarama DVD on ebay. OMG it rocks! It's got old clips from Siempre en domingo and a cheesy halloween special. It was well worth the $30 bucks I spent! Plus, get this, there are some skits of two teen girls admiring Alaska's look and one of them is none other than Stephanie Salas!! OMG I love her!


So for my song of the day I had to share w/ you this nacalicious song sung by none other than Laura León's offspring Santa Lucía!! OMG he sounds just like her! It's camp fun! Enjoy it LA PACHANGA by clicking here.