Thank god it's Friday! I just had an awful week at work and I am so glad it's over. My boss is totally working my nerves and I have to really find a new job. I think it may even be this industry. Am I sick of Graphic Design? I'm bored is more like it. I thought about dabbling in Interior Design, but now that I think of it, it's probably just the same bs, just in a different format. So it got me thinking, every time I am in a meeting I am doddleing something. 9 times out of 10 it's a woman's face. Maybe I should get into becoming a makeup artist. I think it would be fun. Or would it be too faggy? Lol!

Did you guys watch the spectacle that was ¡Selena Vive! last night? I had to watch it. It was like watching a carwreck. First of all it was beyond boring. All the acts on there (with the exception of Barrio Boyz) never even worked w/ Selena. At least Bobby Pulido (I'll get to his hottieness later) and Jay Pérez at least came from the same genre/scene as her. Can we talk about the performances? I don't know who was worse Thalía or Ana Bárbara? They both suck ass live, and it was evident as both of them clung onto each and every breath! Dio' mío! I loved India it would have been nice if she would have thrown down w/ a rendition of My Love (my favorite Selena song; did I mention it's so freestlye!! You'd think Sweet Sensation could have recorded it!). A boy can dream. Alejandra Guzmán was great as well. But everyone else. Boring. What's up w/ Soraya's hair? Speaking of hair when did Abrahm Quintanilla get a bad toupe? Getting back to Bobby Pulido...OMG he's hot!! I love me a man in some tight blue jeans. Did you see his package?!!!!? Se mojaron los calzones al verlo. Lol!


I did a list on amazon.com that I think you'll all enjoy. Since I've been on such a freestyle kick (I've found Pajama Party & Shana cd's for really cheap!) I thought I'd do a freestyle list. At least something to tide me over until my Denise López cd arrives. Here it is...Freestyle Fiesta!. Enjoy!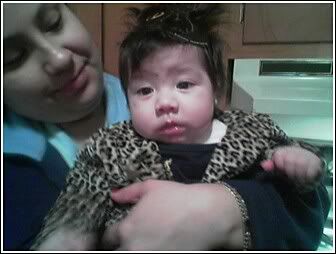 It's baby picture time! I have been meaning to post this forever, so here goes! Above is my dearest friend Claudia's daughter Celina Jordan. How cute!!!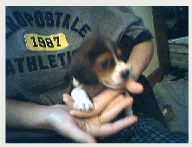 And the newest addition to Martha's family...Kiko! Awwww! Nice name (hint hint). Have a good weekend everyone! No time for a song today.