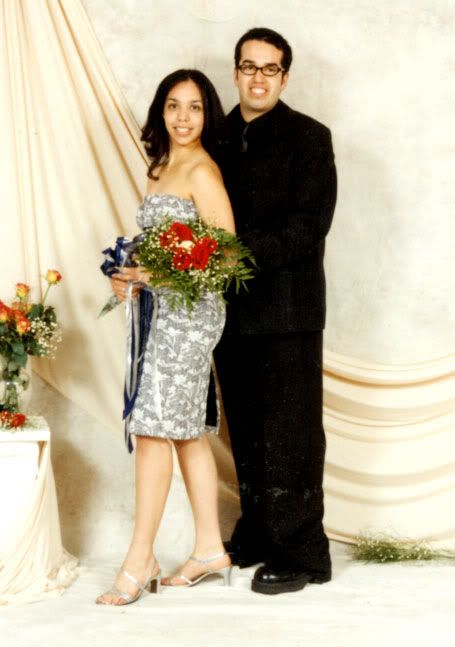 So yesterday
Glennys
announces that she has something very important to tell us all. Glennys is my
diosa dominicana
. I met her and her partner in crime
Patty
via AOL eons ago. I got very close w/ the two of them and to this day I consider them very good friends. Years have gone by but I still do my best to keep in touch...anyhoo so
la perra
has an announcement to make. First thing I do this morning is check her blog. If you haven't guessed it...she got married! OMG! Congratulations
perra
! In honor of her new announcement I thought I'd share a blast from the past...our prom picture! It was my first meeting of the Dominican Duo, my first trip to Rhode Island, my first Frappe (or whatever the hell it's called),
greeeeeeeeeen
,
goss
, etc. Check out the stacks and the hair!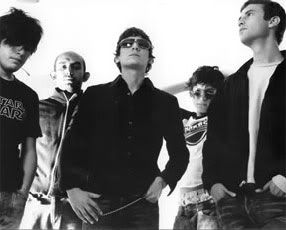 In other news, I just found out that one of my favorite new bands Zoé is finally coming to the US! I had heard that they were coming to NYC so in my rage of jealousy, I went to ticketmaster and discovered they are in fact coming to Chicago! They will be playing w/ Lucybell (from Chile) @ the Double Door on November 17, 2004. To purchase tickets go here. Rob and I will be there!


In honor of Glennys's marriage, instead of a song of the day, today's album of the day is Bocanada by Gustavo Cerati.