Today is
Sasha Sökol's
birthday! 2 of my divas in one week! She's 35. I'm jamming out to my Sasha playlist. I only wish I was Mexico so I could watch
Big Brother VIP
. I found this cool
fan site
that chronicles all that goes down in
la casa más famosa de México
. Here's hoping she wins!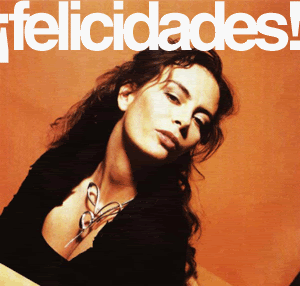 Turns out that my Milwaukee Sister and I will get another chance for our Milwaukee Homecoming. As a child I was forced to partake in what is called Mexican Fiesta, an annual festival that takes place every year during the last weekend of August. My parents were on the Board of Directors, and were ultimately in charge of the Entertainment lineup each year. That was years ago and turns out that this year they are actually bringing someone I LIKE! Alejandra Guzmán!!! Now we can sing Lipstick together along w/ her!! About time they brought someone decent. At least when my parents were there they actually brought good people. After they left it turned into a Tejano fest. Eeew...the least they could have done was bring hot ass Bobby Pulido. Grrr.


Pride is coming up, and unfortunately Rob is working that weekend. I wasn't even gonna go but at his insistence that I do go, I decided...why the hell not! So I am gonna hang out w/ Jorge and a few of his friends and hit some parties. God knows I don't need to see the parade. What's the point? You've seen one drunk fag gyrating on a float, or a scary dyke on a motorcyle...you've seen them all. I don't need a parade to tell me how I'm proud to be gay. Hello...I just want to drink! Should be interseting. Let's see how long I last. 2 years ago all I ate were french toast sticks, and about 3 pitchers of long island ice teas! Maybe now I can return the drunk call favor to Glennys and Meiver! Girls...you've been warned.


Hope everyone has a good weekend! I will be staying in w/ Chus again and watching Queer As Folk, since Sista M lent me season 4. It's not even a good show, but hey it gives me something to do!


ME.