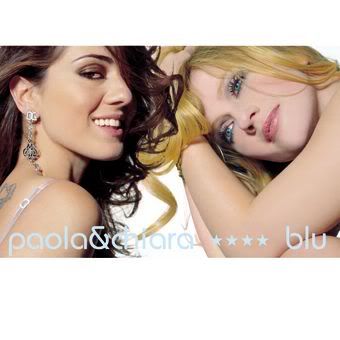 last night my wonderful boyfriend bought me the new
paola e chiara
cd at the virgin megastore i had looking for everywhere! i'm digging it.
paola e chiara
are currently my favorite italian pop stars. they are these two slutty sisters who have some catchy tunes! this new album is a bit mellower than previous efforts but none-the-less just as good. they have really pretty voices and at times remind me of laura pausini. thus far my fave track is
facciamolo
. i have no idea what the means. i'm really pissed though because it is an enhanced cd that ONLY works on a PC. what the f--k! do they not have MACS in italy?? i even tried it on rob's PC and still couldn't get it to work. oh well.


in other news the return of transvision vamp front woman wendy james is looking good! recently she has done some press in the UK about her forthcoming release under the name racine project. the new album is set to be released in the fall and she will be doing live dates starting in october! check out this cool interview w/ ms. james here.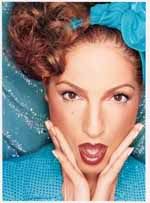 i almost forgot that tomorrow is the gloria estefan concert! i am not necesarrily a big fan but i promised rob and my milwaukee sister i would go with them. i saw gloria when i was like 13 when she was touring to support into the light. this is also her "farewell" tour as she will not be touring anymore so she can spend time w/ her family. i'd like to spend some time w/ her hot son nayib! lol. back to gloria. while i enjoy gloria's music i've never really been a big fan of her voice. it's just kinda there. i find it to be rather bland, but that's doesn't mean i can't enjoy her live shows. trust me i'll have fun. she better do some material off her über gay album gloria!.