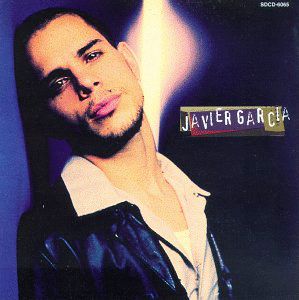 so i decided periodically i would post about my favorite lost artists. for my very first lost and found i've selected javier garcía. javier burst onto the latin music scene in spring of 1997. here in the states he was released by fonovisa. his debut single became huge. a funky latin number entitled tranquila. at the time i was managing my parents store, mundo musical, in milwaukee, wi. of course i got a promo copy of his self-titled debut album. once i heard it...wow! i could not put it down. as a true fag 99.9% of my cd collection is female. so for a male singer to penetrate my musical likings the way mr. garcía did was rather astonishing.


what an album! javier is truly a gifted musician. he pretty much wrote and produced the entire album. he has a very spaniard sounding voice, yet his music is so eclectic. this is probably due to his global upbriging. born in spain of cuban and irish parents, he lived in ireland for some time as well and finally ended up in miami. like i mentioned already, his music is extremely eclectic. he dables in flamenco, reggae, trova, twenties music, etc. i am sure alot of people at the time just wrote him off as a one hit wonder. but you really need to check out this album. and if you have it, dust it off! it's quite intoxicating. if you like you can purchase it used on amazon.com for as little as $5.99. what a steal!


so what the hell happened to this guy? in september 1998 fonovisa released a remix entitled remix (how original). the only new song included was a cover of lágrimas negras. there were some really hot remixes i must admit. but that was almost 6 years ago. things have been really silent since. one bizarre thing i did notice (or rather my bf pointed out to me) was a review by mr. garcía himself of the spanish import of his album that stated the following on amazon.com:


Pay close attention and be ready for my next CD "Intuicion" or "Un segundo" I'm still undecided.


this was posted on june 7, 2000 according to amazon.com. well it's been 4 years. where's the album? does anyone know anything about javier garcía? does he still perform in miami? the only thing i could find recent was that in 2001 his album was released as love for life in italy where apparently tranquila was a hit. someone has to know what he's up to? he is too talented to be silenced this long. i'll keep searching. but i have hope. if my favorite obscure teen singer from the 80's, ana, can make a comeback (as the trashy latin pop singer mía) anything is possible!