so saturday was the
gloria estefan
concert @ the united center. i must say that before the show i wasn't the biggest fan, but i have to say that gloria gave a great show. i've got a newfound admiration for la estefan. it was a night filled w/ classic hits, latin beats and just a homo-riffic time! i went w/ my hubby and my
milwaukee sister
eddie. eddie and i were ready to riot if gloria did not perform anything from her dance drenched album
gloria!
. much to our delighted squels she performed 3 songs from this effort including
heaven's what i feel, i just wanna be happy & oye
. all in all it was a great show. much better than madonna (all 3 of us agreed unanimously). i almost forgot to mention our dinner beforehand. we went to eat at
wishbone
in the west loop (aka where oprah is filmed) and we could not get over the uncanny resemblance that the hostess had w/ salsa's reigning diva
la india
. eddie and i could not stop giggling when rob finally got her attention. damn it! why didn't i have my camera!?! she told us she gets it all the time. ok i say we go back, no one's ever gonna believe us!

the music world has lost a great voice. singer laura branigan passed away in her sleep at age 47 of a brain aneurysm last thursday. i am sure a lot of you remember her for her 80s hits gloria and self-control. truly sad as she was so young. r.i.p. i just read this yesterday on sayhey. i also read this there yesterday too: actress rosario dawson was arrested! here is a quote from the article that i found online:


Thousands of protestors took to the streets of Manhattan Sunday to show their opposition to President Bush as the Republican National Convention kicked off at Madison Square Garden. Estimates of those in attendance ranged from 120,000 to 400,000 – with about 240 arrests reported, including that of actress Rosario Dawson, whose credits include Men in Black II.


oh rosario...i have a newfound respect for ya sista!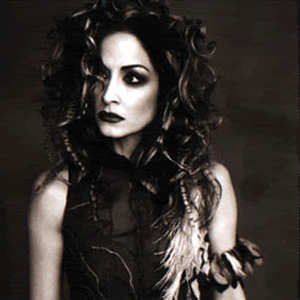 in other news the olympics are over. thank god. no offense but they never interested me. but...i heard that anna vissi, greece's reigning diva, performed at the closing ceremony! i heard it was a 40-minute set. i am so upset. i wish i would have known. i love anna! i have no idea what she's saying but she's got some killer grooves.


before i go i have to leave you w/ this pic of canadian swimmer alexandre despatie. what a hottie! he's only 19! yikes! ok so the olympics are good for one thing i guess: eye candy! ta ta...