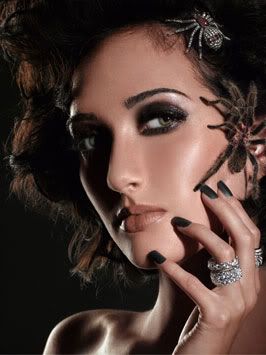 So last night I FINALLY got to catch up and watch America's Next Top Model. I missed the last 2 episodes. Of course this is still the most entertaining show on television (other than Desperate Housewives). Unfortunately one of my faves got booted off last night :( Farewell Norelle. Now who am I supposed to root for? Toccara was booted off already, I guess it'll be either Yaya or Amanda since I can't stand Eva.


Last night we went to Pancho Pistolas to celebrate getting our new apartment and for getting the hell out of Bridgeport. I felt like Muriel in Muriel's Wedding at the end when she yells out of the cab Goodbye Porpoise Spit! God I love that movie! Must get it on DVD already. Back to our dinner we had yummy peach margaritas and the to-die-for Carne Asada.


Get this: so morning I come in and I have a message on my phone, my cell phone and an email from the guy who had shown us his condo for rent initially. We loved it, blah blah. But he had promised it to his gf's friend. Turns out they backed out and he wants to know if we're interested still. A week too late! Besides I love the place we got, things always happen for a reason.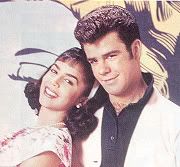 This morning on the train I was listening to the Baila Conmigo soundtrack. When I was 15 I became obsessed w/ Bibi Gaytán. To this day I think she is one of the most beautiful women alive. I even saw her in concert in 1992 when she came to Chicago fro Viva México! My room was plastered with her posters, no wonder my parents had some hope of me being straight! Anyhoo I was having a blast jamming to the songs from this soap. Other than Muchachitas this is one of my all-time fave soaps. Probably because 2 of my other broads were also on this soap, Paulina Rubio (my favorite bad singer) and Stephanie Salas (just one of my favorites period). As some of you may or may not know, I actually had to relearn Spanish at age 15, so these soaps helped me out a lot! So for this I chose to reinstate the song of the day feature on my blog with El primer adiós by Bibi Gaytán from the Baila Conmigo soundtrack :) Bibi come back already! The dick can't be that good.